High Performance Runner Apparel
Starting with a technical T-shirt we plan to offer a range of apparel for all runners. These will be available in both 'Training Group' and standard versions catering for those who just like the design.
High Performance Runner Black Technical T-Shirt: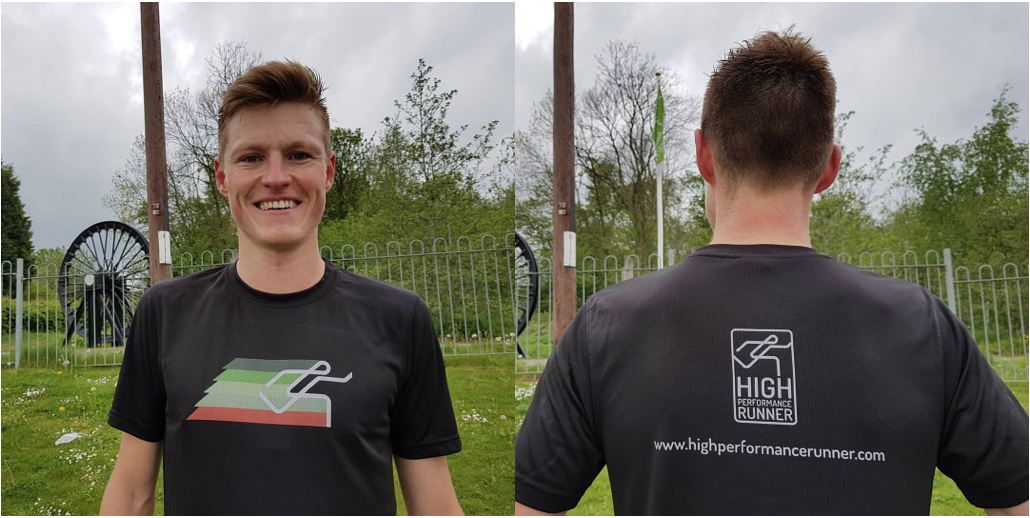 Exclusive 'retro' design as per the photos but with the addition of the words 'Training Group' on the back. This can be left off along with the web address if you just like the design.
These are high quality technical T-shirts with great wicking properties (Neoteric™ textured fabric, 100% polyester). The print is soft to touch and 100% organic ink based. According to the supplier, washed normally the print will last as long as the garment.
Price:
£20 including UK postage (prices to other countries on request)
Available in Men's and Women's fit in the following sizes:
Women: (UK sizes)

XS – 8
S – 10
M – 12
L – 14
XL – 16
Men: (chest size)

XS – 35″
S – 36″
M – 40″
L – 43″
XL – 45″
How to order:
If you would like to purchase a T-shirt, Facebook message via the High Performance Runner Facebook Page or email me at contact@highperformancerunner.com with your requirement and postal address and I'll send you more details about how to pay. Once payment is received the T-shirt will be delivered directly to your address (in the UK) typically within 3 to 4 working days. The package is small enough to go through a letter box. For delivered price to other countries please contact me for more details.